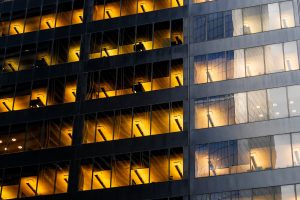 A mechanic's lien is a security interest in the title of a property. If you are a general contractor, subcontractor, or supplier who has worked on or supplied materials for a New York construction project and you have not been paid, a mechanic's lien protects your right to payment. If the property owner does not pay your invoice after the lien is filed, the property can be sold and the proceeds used to satisfy your claim.
Like all legal processes, mechanic's liens are governed by deadlines, qualifications, and procedural requirements. Failure to abide by these conditions can result in additional delays at best and loss of claim rights at worst.
If you've been waiting on payment from a property owner for an unreasonable amount of time and they are either ignoring you or refusing to pay, here are some things you need to know about filing a mechanic's lien in New York.
There Are Deadlines Involved
There are different deadlines for filing a lien in New York depending on the type of project involved. With commercial projects, you have up to eight months after last providing labor or materials. With single-family residential projects, the deadline is four months. In both instances, you have to enforce the lien within a year, although you may file an extension for a second year with court approval.
No Notice is Required
Some states require you to send a preliminary notice to the property owner and/or general contractor before you can file a mechanic's lien. This is not the case in New York state.
You Must Be Qualified to File
Not everyone who contributes to a construction project is in a position to file. For example:
If you are a supplier working under contract to the main project supplier, you cannot file a mechanic's lien: instead, you have to explore other options for contract enforcement.

If the work you do requires a professional license, you must be both licensed and authorized to do business in New York State.
You Cannot File a Lien on Public Projects
You cannot file a lien on a public project because state and federal law prevent you from securing an interest in government-owned public property. Most public construction projects have a payment bond that you can file a claim against in the event of nonpayment. A claim must be made within 120 days of last furnishing labor or materials and you must foreclose within a year after filing.
Public improvements are treated differently when it comes to nonpayment claims. In this instance, you can file a Notice of Mechanic's Lien on Account of Public Improvement against the funds owed but you need to act quickly: the deadline is only 30 days from the time the public entity accepts the project.
If you need to file a mechanic's lien in New York, there are a lot of factors that impact the success and viability of your claim. The team at NYLiens LLC will ensure that your lien is filed correctly and within the appropriate time frame. We will also counsel you on how to proceed if enforcement becomes necessary. For more information, please contact us to schedule a consultation.
The following two tabs change content below.

NYLiens LLC
For over a decade, NYLiens LLC has prepared and filed Notice of Mechanic's Lien documents for all types of contractors and suppliers throughout New York State.

Latest posts by NYLiens LLC (see all)